How to find character count in excel?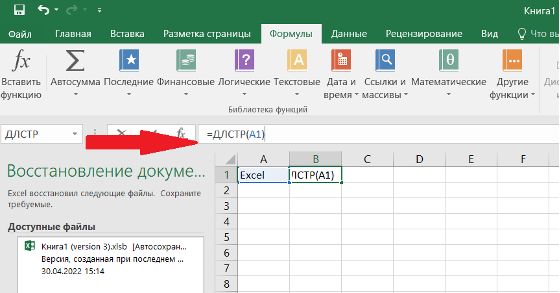 We think that many of you are familiar with Microsoft Office Excel, Microsoft's most popular spreadsheet program. Most likely, since you are here and reading this article, you are using this program and you need to know the number of characters written. After all, sometimes this information is really important. Don't worry, you don't need to manually count anything on your own. In order to count the number of characters in a document or, as in our case, a table, there are several options. Now we will look at all the ways and you will be able to do it literally in a few clicks.
There is a special function in Microsoft Office Excel that allows you to see how many characters are in the document. But there are a few subtleties, because you have to use formulas, unlike the word processor Word. And so, here we go, but to begin with, we should note that we have to decide what you need: to count the number of characters in one cell or in several cells.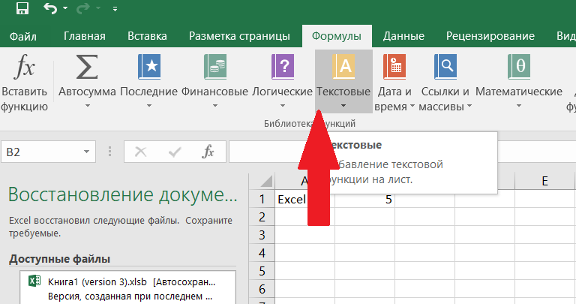 And so, the first option is to count the number of characters in one cell. First, you need to open the necessary document with a table. To use the function of counting characters in one cell, you need to enter in an empty cell, in the formula line this formula: =LEN and write the cell number next to it in brackets. As a result, the formula should look like this: =LEN(cell), and then you need to press Enter on your keyboard. After this action, you will have the number of characters of the selected cell appear in the empty cell. This is for those who have an English-language program, but if you have a Russian-language program, then you must enter =DLEN(cell).
The second way without entering a formula in the formula line. To do this, you need to find the tab at the top called "Formulas", then click on the "Text" button, after which a list of various formulas of all kinds will open, of which you must choose the one that we directly need in order to calculate the characters. After selecting the desired formula, you need to click or add the desired cell. But if you need to know the number of characters in several or all cells. Now you will know that too.
If you want to know how many characters in all cells, then you need to select an empty cell, and in the formula line, enter =SUMM, and then you must enter next to the formula in parentheses of the cells already counted, that is, without the first method, you can not count the characters in several cells. As a result, the formula should look like this: =SUMM(TLSTR(cell1), TLSTR(cell2), TLSTR(cell3)).
Or, as written above, you can in the Text Formulas tab select the desired one and select or enter the required cells.